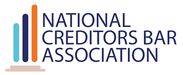 Founded by Gary Silverman and Milt Theologou, the law firm of Silverman Theologou LLP is located in the Washington, D.C., Richmond, VA, Los Angeles, CA and Ft. Lauderdale, FL metropolitan areas. Silverman Theologou LLP is a creditor's rights and business law firm, focusing primarily on commercial and consumer collections, with attorneys licensed in Maryland, Virginia, Washington, D.C., Pennsylvania, West Virginia, North Carolina, Florida, California, and Washington.  To better serve our clients' national and international requirements, Silverman Theologou LLP maintains associations and relationships with attorneys in other geographic areas throughout the country and is a member of The National Creditors Bar Association (NCBA).
We have been working with Silverman Theologou for over a year and it has been great. The staff is very responsive and informative.  We are kept updated about our accounts via the online service and the personal touch the paralegals give us. If you are looking for an aggressive firm with great customer service, I would recommend Silverman Theologou.
Renee Thompson, Asset Recovery Manager
Lafayette FCU
We have worked with Silverman Theologou LLP for the over 6 years and have had great successes in our recovery as a result of their collection efforts, overall quality of service, and professional team. They are a great firm to work with.
Julian Hill, Loan Operations Manager
SECU
Silverman Theologou has always displayed the utmost professionalism and is quite simply an integral part of our collection team. Our experience has been so positive that I am gladly offering my highest recommendation to anyone seeking legal assistance with their collections.
Thomas P. Culhane, Vice President & Chief Financial Officer
DC FCU
Our recoveries have increased and our charge-offs have declined. And we have also seen value added to our loan portfolio, with minimum collection cost.
Lynette W. Smith, President/CEO
TruEnergy FCU
For more than 35 years Silverman Theologou LLP attorneys have provided experienced representation and serve as trusted advisors to assist clients. Our unique size has allowed us to foster long-lasting relationships with our clients and utilize our years of experience to assist our clients with matters including creditor's rights, consumer and commercial collections, bankruptcy, corporate formation, and corporate governance.
Silverman Theologou LLP's client base is comprised of a wide array of businesses including credit unions, second-tier lenders, banks, property owners, manufacturers, retailers, construction material suppliers, construction contractors, solid waste disposal companies, insurance agencies and information technology companies.