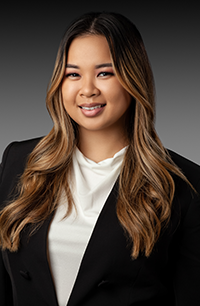 Frances Agoncillo, Esq.
Of Counsel
As Of Counsel to Silverman Theologou LLP, Ms. Agoncillo handles a wide range of matters for our credit union and construction material supply clients in our California office. Specifically, her work for these clients focuses on the negotiation and resolution of consumer debt disputes, secured commercial debt disputes, and the filing of mechanic's lien and payment bond claims.
Prior to joining Silverman Theologou, Ms. Agoncillo served as a law clerk for the Licensing Division of the California Department of Justice and also served as as a law clerk at the Los Angeles County Counsel.
Ms. Agoncillo received her Bachelor of Arts in Political Science at the University of California, Riverside. She holds a Juris Doctorate from Southwestern Law School's two-year accelerated J.D. Program. Ms. Agoncillo is admitted to practice law in California.