Home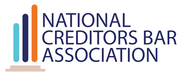 Founded by Gary Silverman and Milt Theologou, the law firm of Silverman Theologou LLP is located in the Washington, D.C., Richmond, VA, Los Angeles, CA and Ft. Lauderdale, FL metropolitan areas. Silverman Theologou LLP is a creditor's rights and business law firm, focusing primarily on commercial and consumer collections, with attorneys licensed in Maryland, Virginia, Washington, D.C., Pennsylvania, West Virginia, North Carolina, Florida, California, and Washington. To better serve our clients' national and international requirements, Silverman Theologou LLP maintains associations and relationships with attorneys in other geographic areas throughout the country and is a member of The National Creditors Bar Association (NCBA).
For more than 35 years Silverman Theologou LLP attorneys have provided experienced representation and serve as trusted advisors to assist clients. Our unique size has allowed us to foster long-lasting relationships with our clients and utilize our years of experience to assist our clients with matters including creditor's rights, consumer and commercial collections, bankruptcy, corporate formation, and corporate governance.
Silverman Theologou LLP's client base is comprised of a wide array of businesses including credit unions, second-tier lenders, banks, property owners, manufacturers, retailers, construction material suppliers, construction contractors, solid waste disposal companies, insurance agencies and information technology companies.